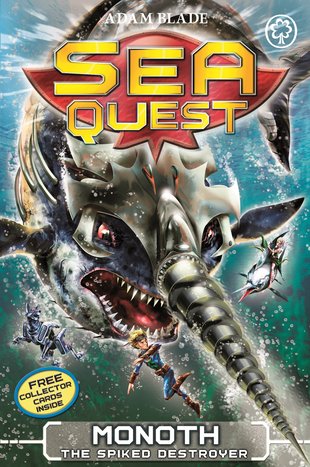 Look inside
Sea Quest Series 5 #20: Monoth the Spiked Destroyer
Yowzers! Being charged by a shark with a power-drill for a snout? You must have been attacked by Monoth. This Robobeast makes up in evil what he lacks in good looks. And as you know, evil never sleeps. Max and Lia's greatest battle is still to come. Can they stop the dreaded pirate Red Eye in his tracks before he seizes power forever?
Fun Stuff
Activities
Here's an action-packed picture of Silda the Electric Eel for you to colour!

Dare you dive in? Download cool Max wallpaper.
Who's reading this?