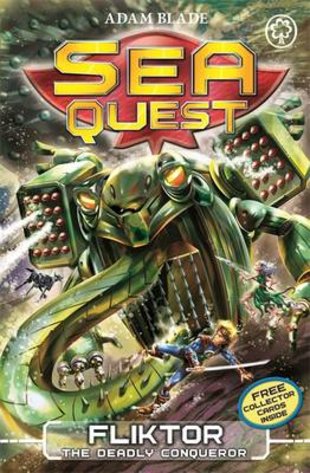 Look inside
Sea Quest Series 6 #21: Fliktor the Deadly Conqueror
In the city of Aquora, a plague of tiny robots has infested human minds. People are turning into brainwashed slaves. But it's no good hiding in the water. Terrible metal monsters are lurking under the sea. Including Fliktor: a robotic frog who isn't satisfied with eating flies. His gaping mouth is full of hidden torpedoes. Can Max and Lia escape his deadly trap?
Fun Stuff
Activities
Here's an action-packed picture of Silda the Electric Eel for you to colour!

Dare you dive in? Download cool Max wallpaper.
Who's reading this?