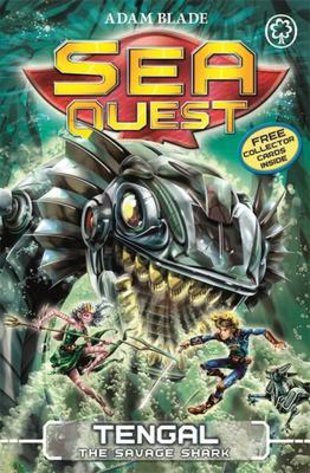 Look inside
Sea Quest Series 6 #22: Tengal the Savage Shark
Say hello to Tengal: a shark you really don't want to tangle with. We won't blame you if you prefer to stay on shore. Sharks are bad enough already, without deadly robotic teeth to rip you into pieces with. Think Jaws is the scariest shark of all time? This evil beast makes Jaws look pretty. He's got to be beaten – before our heroes get eaten!
Fun Stuff
Activities
Here's an action-packed picture of Silda the Electric Eel for you to colour!

Dare you dive in? Download cool Max wallpaper.
Who's reading this?