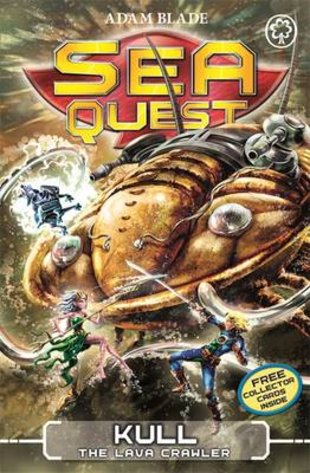 Look inside
Sea Quest Series 6 #23: Kull the Cave Crawler
A prehistoric monster returns! Deep below the seas of Planet Nemos, a monster has come back to life with terrifying new robotic additions. If only Kull had stayed in his cave! Is this Siborg's evil handiwork? How will Max and Lia stop him?
Fun Stuff
Activities
Here's an action-packed picture of Silda the Electric Eel for you to colour!

Dare you dive in? Download cool Max wallpaper.
Who's reading this?