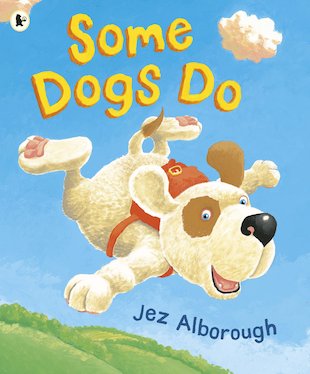 Look inside
Some Dogs Do
All dogs walk and jump and run. But dogs don't fly. It can't be done – can it? Jez Alborough's uplifting tale is one for those of you who believe that miracles really do happen. You're going to love its jolly rhymes and bright, cheerful pictures. Not to mention the heroic little pup named Sid who bounces through every page! A dream of a book with a lovely can-do message. Not sure if something is possible? Remember: some dogs do!
An all-time favourite – uplifting, sweet and heartwarming
Encourages kids to stay positive and follow their dreams
Brilliantly bold illustrations paired with jaunty rhyming text
By the best-loved creator of Hug and Where's My Teddy?
#anti-bully-picturebooks-related
#anti-bully-picturebooks-2018
#anti-bully-allpicturebooks