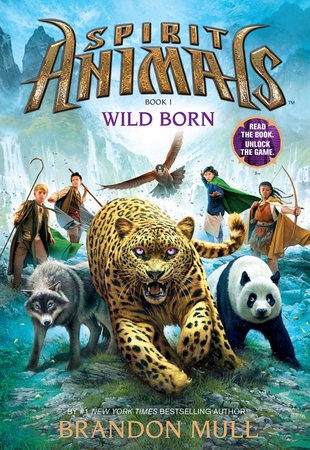 Look inside
Spirit Animals #1: Wild Born
THE new series to follow. Heavyweight authors, magic animals and an online game. Meet YOUR spirit animal in this incredible series, which already has Maggie Stiefvater and Garth Nix on board. Go wild!
Read it. Play it. Live it. If you are among the millions of fans who loved The 39 Clues or Infinity Ring, this multimedia series follows the same phenomenally successful format. Go online to create your own unique hero, choose your spirit animal and start your quest! You are one of a rare breed of children in the fantasy world of Erdas: children who have a spirit animal and a great destiny to fulfil. The spirit bond between human and beast bestows great powers to both. But now a dark force rises. The fate of the world falls upon four young strangers, their spirit animals… and YOU.
#gaming-greats
#sprt-2
Fun Stuff
Activities
Love reading about animals? Here are our top tips of old favourites and the best new titles.

Our top tips from old favourites to the best new titles.
Who's reading this?