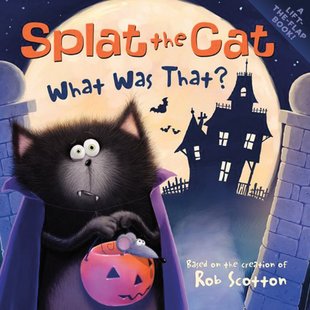 Look inside
Splat the Cat: What Was That?
A spooky lift-the-flap mission full of things to spot and find. Can you help Splat find Seymour in a dark haunted house? You'll see flitting bats, looming shadows and eerie objects. But can you find Splat's missing mouse? There's all the cuteness you expect from a Splat story. But this exciting book has lots of spookiness too. Whooo-oo! You'll love peeking under flaps and squeaking at creepy surprises. Plus – the pictures of scaredy-cat Splat are completely adorable too!
Flip-flap fun with favourite character Splat
An exciting mystery mission for little ones
Bursting with funny and spooky things to find
Great for Halloween – and all year round!