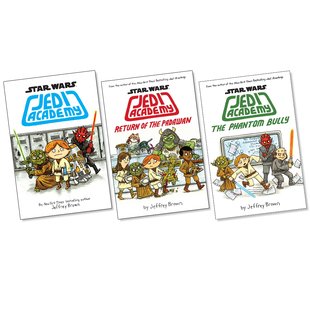 Look inside
Star Wars: Jedi Academy Pack x 3
Over wimps? Read the doodle-tastic diary of a Jedi hero in training. New York Times bestselling fun! Welcome to a brilliant series told in diary entries, comic strips, letters, homework papers, school timetables and scrapbook pages. Does that sound special? It should: it's your passport to Jedi school! (Totally out of this world.) Spacecraft piloting classes. Lightsaber training. Robots and aliens as buddies. Master Yoda for your tutor. Cool! Don't hang around. Enrol.
Totally unique idea: a school diary set in outer space
Imagine Tom Gates crossed with Star Wars!
Told in comics, doodles, journal entries and letters
By the author of graphic novel Darth Vader and Son
#autumn-packs-0916
#summer-18
#sum-18