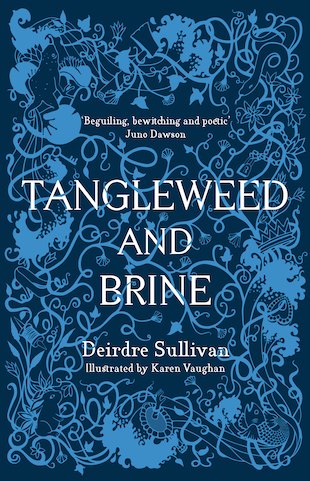 Look inside
Tangleweed and Brine
Dark as coal, twisty like briars. A witchy take on thirteen fairy tales. (Even the title snags at you like thorns.) Subversive, feminist and utterly addictive, these magical makeovers will make you gasp, wonder and think about stories in a whole new way. Expect Cinderella, Rumpelstiltskin and other ancient tales remoulded and breathed into anarchic new life, in the grand tradition of Angela Carter. Tangled tales of earth. Salty tales of water. Blood and intrigue. Betrayal and enchantment. All with intricate black-and-white artwork in the style of Aubrey Beardsley, helping to keep the weird and witchy spirit alive.
Dark, bewitching retellings of thirteen classic fairy tales
Winner – Irish Book Awards Young Adult Book of the Year
Sumptuous writing combined with wild, dazzling artwork
Utterly original reimaginings full of boldness and wonder
*Please note this book contains mature content and language more suitable for older readers.