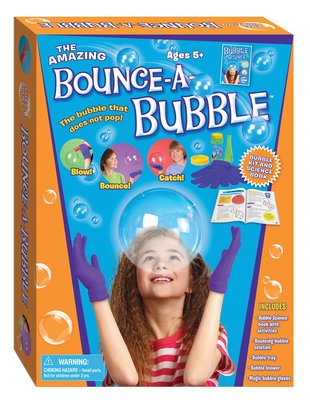 Look inside
The Amazing Bounce-a-Bubble
Bounce them! Catch them! Juggle them! These massive bubbles are so cool they don't even pop. Be the kid everyone is looking at. The one blowing HUGE bubbles that gently float around. But you're not just blowing them. You're doing all kinds of cool stunts with them. Things that ought to be impossible. But they're not! This very special kit lets you do truly magical things with bubbles. (Seeing is believing.) Plus, you'll learn some secret science too. Amazeballs? No – amazebubbles! A little bit of showing off is called for.
Includes a bubble kit and a science book
Blow enormous pop-resistant bubbles
Use the magic bubble gloves to do fun stunts
Learn why bubbles behave the way they do
#aprilholiday-offer
Who's reading this?
We want to read this book