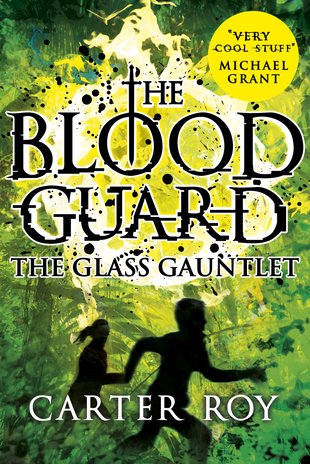 Look inside
The Blood Guard #2: The Glass Gauntlet
Would a boy called Ronan Truelove flip burgers? No way. He's got sword fights to win and souls to save. The supernatural Alex Rider. Yes, it IS just as great as that sounds. Leaving school to join the Blood Guard – an ancient magical order – sounds great in theory. But what does it actually involve? For Ronan, that'll be sword fighting, spying and a whole lot of saving people. From his parents to an incredibly important computer geek, to – well, everybody in the world. No pressure. Oh, and did we mention that he'll face a disembodied hand, a baffling maze and an evil tycoon? Thrills bigger than a supervolcano!
"Wildly intense and deviously funny… Very cool stuff." Michael Grant
"Breathless action, witty dialogue and unabashed fun." Publishers Weekly
Who's reading this?
We want to read this book