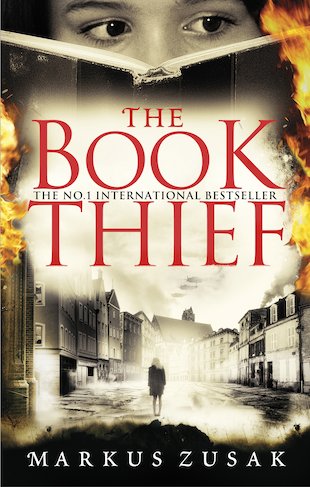 Look inside
The Book Thief
A dazzling tale about the power of stories, set in wartime Germany against the dark shadow of the Holocaust. Unique stuff narrated by Death himself. And now an awesome film too. In Nazi Germany, Liesel's 's life changes forever when she picks up a book abandoned in the snow: The Gravedigger's Handbook. So begins Liesel's love affair with books. Soon she is stealing books from wherever they are to be found. But these are dangerous times. When Liesel's foster family hide a Jew in their basement, can her love of stories help them all survive the perils of the war? Superbly crafted writing that burns with intensity: a tale of life, hope, books and Death.
"Extraordinary, resonant and relevant, beautiful and angry." Telegraph
"Raw, deeply moving, immeasurably sad, this is a must-read." Carousel
Who's reading this?
We want to read this book