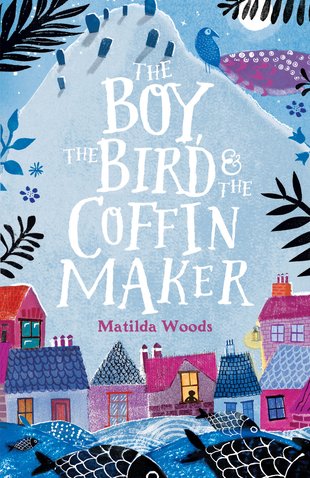 Look inside
The Boy, the Bird and the Coffin Maker
Gorgeously magical: a jewel of a story about secrets, hope, the dead – and a living boy. Alberto lives alone in the town of Allora, where fish fly out of the sea and houses shine like coloured gems. He is a coffin maker who spends his quiet, solitary days creating people's final resting places. But one day, a mysterious boy and his magical bird arrive – flying from danger and searching for a safe haven. Alberto is used to sheltering the dead. Now, can he protect the living from the dark shadows of the past?
A glorious, original debut: magic realism for children
An instant classic with a timeless fairytale quality
Heartbreaking, lyrical and incredibly life-affirming
Beautiful full-page pictures and decorated endpapers
#hiddengems-0517
#summer-18
#sum-18
Who's reading this?
We want to read this book