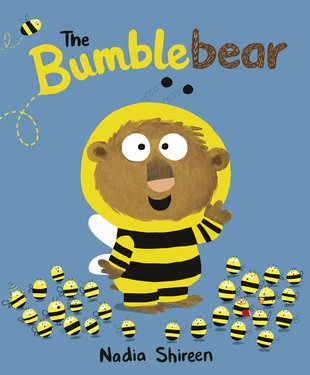 Look inside
The Bumblebear
Hmm. Is that a bee? Or is it a bear dressed in a bee onesie? Clue: he looks really cuddly. Would you try to cuddle a bee? Now, you might be wondering why a little bear would dress up as a bee. But the bees in this funny story have something that Norman the bear wants. HONEY! He wants to sneak into their hive and steal as much as he can! But will his costume fool the bees? And when the bees are in trouble, will this cheeky bear help? Find out how Norman finds his destiny as the Bumblebear in this cosy story with a honey-sweet centre!
An original and delightful picture book by a rising star
Blends irresistibly cute artwork with a feelgood story
Nadia Shireen's books include The Baby That Roared
She won a

UKLA

Book Award for Good Little Wolf
#editors-picks-0617
Who's reading this?
We want to read this book