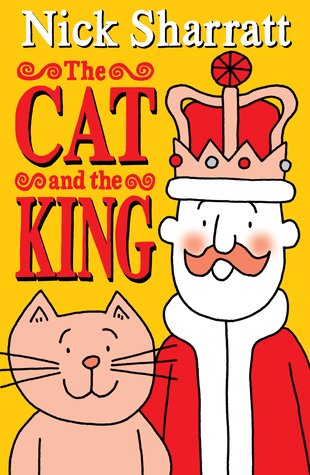 Look inside
The Cat and the King
A magical fairy tale by picture book legend Nick Sharratt. A cat, a king and a lifelong friendship! When the king's castle burns down in an Unfortunate Incident with a dragon, the king and his cat need a new home. So they choose 37 Castle Close: nice, cosy and reassuringly normal. (It might even be round the corner from your house.) Here, the cat shows the king all sorts of new things, from washing-up to shopping. Who knew that being plain old ordinary could be so much fun? But – uh-oh! That pesky fire-breathing dragon is back! Is he going to destroy everything again...?
The first fabulous full-length novel from Nick Sharratt
Writer and artist Nick is already a picture book superstar
The story of a gentle, unworldly king and his clever cat
Lavish two-colour artwork in Nick's irresistible style
"Charming; funny and poignant." Awfully Big Reviews
#funnyfiction-1309
#bedtime-stories-1016
#4-7years-12days
#booksforkeeps-1212
Who's reading this?
We want to read this book