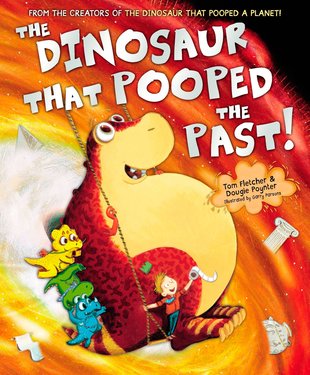 Look inside
The Dinosaur That Pooped the Past!
What rumbles even louder than a prehistoric volcano? This dino's bum. It's out of control! The McFly boys' naughty dinosaur loves a bit of rip-roaring silliness. (Who can blame him: so do we.) If you've met him before, you'll know he tends to need the loo a lot. And now his toilet habits are changing history. Imagine: a trip to prehistoric times, full of dino friends to meet. An erupting supervolcano that's about to destroy the world. And a BIG POO that could just save the planet. All in one funny rhyme. Yippee!
#world-book-day-2018
Fun Stuff
Activities
Activities, games and more.