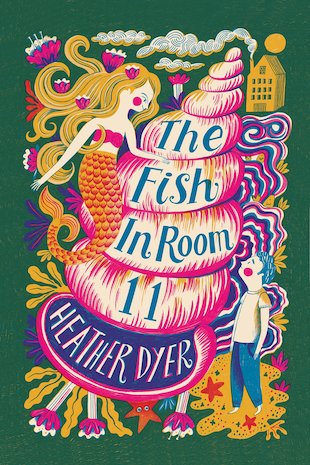 Look inside
The Fish in Room 11
What if your best friend was a mermaid? Toby lives a lonely life at the seaside hotel where he was abandoned as a baby – until he finds a girl lying on the beach at the water's edge. She's pale and thin, with a long green tail swaying gently in the shallows. That's right: she's a stranded mermaid! Toby and Eliza take to each other like fish to water. But soon their new friendship stirs up suspicion back at the hotel. Toby's sick of being treated like a servant, while Eliza needs to return to the ocean. Can these mismatched friends think of a cool plan to rescue each other?
A whimsical, lighthearted fantasy full of warmth and wit
This beautifully written tale has received wide acclaim
By the talented author of The Girl with the Broken Wing
Easy to read yet with an instantly classic, timeless feel
"Refreshing and breezy, rather like the sea air." Sunday Times
"A quirky, charming book, funny and imaginative." Observer
Who's reading this?
We want to read this book