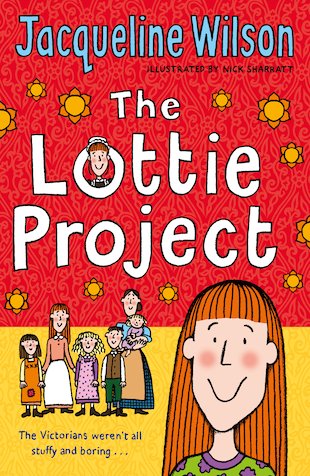 Look inside
The Lottie Project
"Hi! I'm Charlie (Don't call me Charlotte – ever!). History is boring, right? Wrong! The Victorians weren't all deadly dull and drippy. Lottie certainly isn't."
For a school history project, Charlie starts writing the diary of Lottie, a Victorian serving girl. Lottie shares Charlie's real name, Charlotte, and is also eleven, but that's where the similarities seem to end. Unlike Charlie, Lottie has to work to help her mum support their big, poor family. It seems a million miles from Charlie's life – until Mum loses her job. Suddenly Charlie sees how much she can learn from Lottie's hardships and struggles. For a start, Lottie would definitely know what to do about Mum's dreadful boyfriend and his wimpy son! Jacqueline Wilson delivers another winner with this thought-provoking tale of two girls who share similar problems but live in different times.
#toppacks-reading-collections
Fun Stuff
Activities
Colour in this picture of Ruby and Garnet.

You can use your craziest colours to complete this funky picture.

Which books have you read?
Who's reading this?
We want to read this book