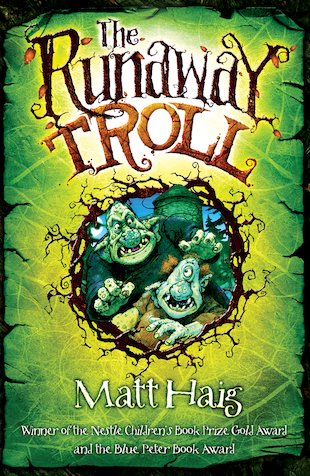 Look inside
The Runaway Troll
Samuel's not allowed to enter Shadow Forest. But what's to stop the forest from coming to him? There's one thing every troll child dreads more than anything – and that's being sent to the Betterer. The Betterer is the most evil troll in Shadow Forest, who loves to punish his fellow trolls for their grubby and stupid ways. So when one troll boy escapes the forest to be with his favourite human, Samuel Blink, the Betterer is not very happy. Until he realizes that the most useful thing to have in his Bettering Tower would be a real-life human child! So he places his Bettering Branch and Gripgrass Juice in his pockets, and sets out on a quest into the human world. His mission: to kidnap Samuel, and the troll friend he's been hiding in his wardrobe… A gripping, terrifying and imaginatively-charged fantasy from a Nestlé Book Prize Gold Award winner.
"This entertaining thriller oozes comedy and suspense in equal measure." Daily Mail
"Fast, fun and furious action… A runaway hit." TBK
Who's reading this?
We want to read this book