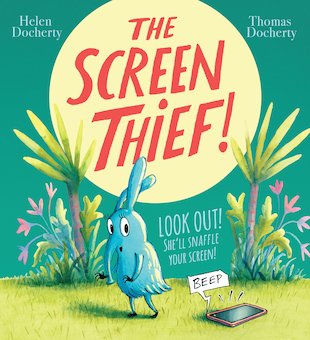 Look inside
The Screen Thief
Screens away – it's time to play!
When the Snaffle arrives in the city, she just wants to play. But nobody notices her: they're all too busy staring at their screens. The Snaffle discovers that she likes screens, too – as a snack! She quickly chomps down every last phone, tablet and TV in the city. She even eats the cinema screen. People are horrified – until they realise that life is much more fun when you actually play together!
This warm, funny, and very timely tale from the creators of THE SNATCHABOOK will resonate with screen-obsessed children and parents alike.
Fun Stuff
Who's reading this?
We want to read this book