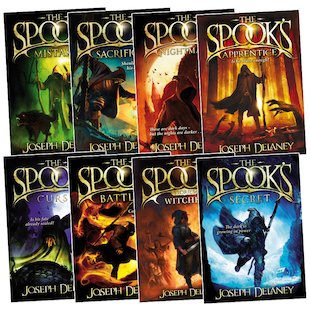 Look inside
The Spook's Apprentice Pack x 8
Too tough for fear? Then you'd make the perfect spook. The chilling series behind the movie Seventh Son. How would you like to train as an exorcist? Casting out demons and banishing ghosts. Oh yes – and stopping a witch who makes President Snow in The Hunger Games look like a big purring pussycat. Mother Malkin is darkness. The Spook stands for light. For years, he has held back her wicked powers. Now his time is ending – but who will take over? Many boys have tried. Some failed, some fled. Some died. Just one is left. The last hope. Thomas Ward.
"Be warned, these books are seriously scary." The Times
#autumn-reads07092016
#autumn-packs-0916
Who's reading this?
We want to read this book