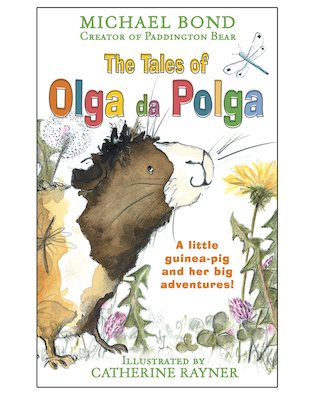 Look inside
The Tales of Olga da Polga
By the creator of Paddington Bear! Forget sitting in a hutch. This glamorous guinea pig reckons life ought to be a bit wild! Olga da Polga has an exotic name, flamboyant charm and super-stylish fur. What else does she have? An endless supply of amazing stories! When Olga leaves the pet shop to start a new life in an airy garden hutch, her new friends quickly learn that she loves an audience. She's full of stories about her wild adventures involving moon rockets and pumas. But are her outrageous stories true – or are they all made up?
A funny classic by the author of Paddington Bear
Beautifully illustrated by Catherine Rayner
A charming, heartwarming treat for animal-lovers
Shows the world from a guinea pig's point of view
#gr-7to8
#dahl-rr
#world-book-day-2018
#sum-18-ie
Who's reading this?
We want to read this book