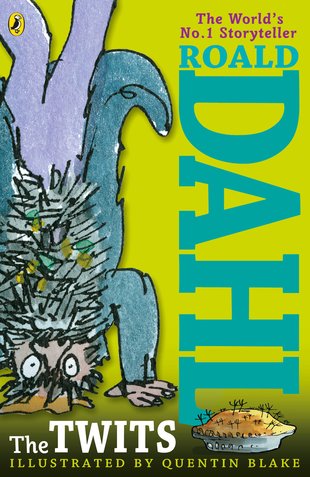 Look inside
The Twits
A blackly funny masterpiece. From Mr Twit's disgusting straggly beard to Mrs Twit's gnarly old toes, they are some of the nastiest villains ever committed to paper – and they like nothing better than being beastly to each other! The Twits torment little children, keep monkeys caged in their back garden, and gobble up little songbirds baked into pie. Can Muggle-Wump the Monkey and the beautiful Roly-Poly Bird spoil the Twits' latest horrible plot – and avoid ending up as Bird Pie?
#reading-lists-7
#readandrespond-0816
Fun Stuff
Activities
Whizzpopping adventure and magical mayhem! What to read next for fans of Roald Dahl.

Create a really disgusting mask for Mr Twit!

Want to read more Roald Dahl books? Use this helpful guide to pick the right ones for you.