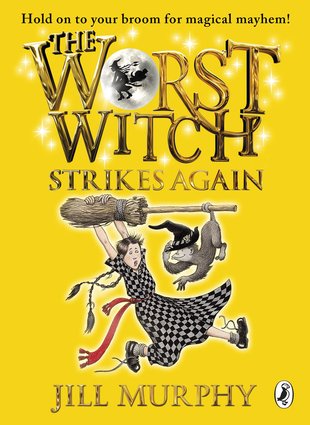 Look inside
The Worst Witch Strikes Again
Hubble bubble trouble! More laughs and mishaps from the original school for witches. Devoted fans all over the world and over 4 million copies sold. Just how magical is that? Summer term at Miss Cackle's Academy for Witches has only just begun. But disaster-prone Mildred Hubble is already in deep trouble! She's been asked to look after a new girl, Enid Nightshade. But Enid is full of naughty antics. How will Mildred keep her term on track and avoid getting blamed yet again?
Second in this classic series about a school for witches
Said to be the inspiration behind the Harry Potter books
A warm and witty tale of fitting in and tackling obstacles
Laughs, spells, school, disasters – a bewitching brew
#reading-lists-7
Fun Stuff
Quizzes
Activities
We think fans of Mildred Hubble will love these funny, magical advenutures.