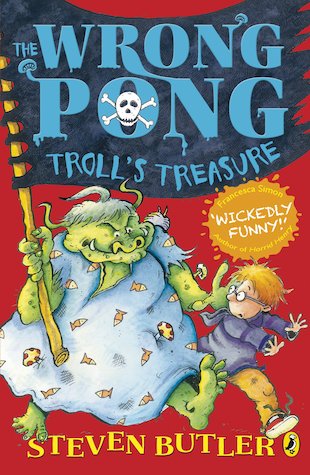 Look inside
The Wrong Pong: Troll's Treasure
Neville's life has changed completely since he was yanked down the toilet into the reeking land of Under. Now his smelly adventures on the wrong side of the U-bend continue, as he goes to visit his troll family – only to come face-to-face with a band of troll pirates! As if that isn't rotsome enough, the evil troll Jaundice is back. How can she be stopped? Oh, dungle droppings!
"Wickedly funny." Francesca Simon
"Made me feel all squibbly… Brilliantly funny!" Jeremy Strong
Who's reading this?
We want to read this book