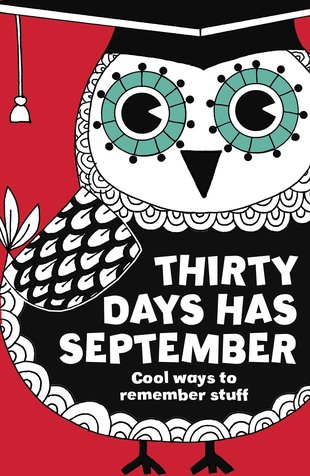 Look inside
Thirty Days Has September: Cool Ways to Remember Stuff
Oopsie! Forgot your own name? Don't panic. Wise up with fun memory tricks. Do you ever get confused or forget important things? Or struggle to recall your left and right? Maybe you have trouble spelling certain words. Not anymore. This smart book is packed with clever tricks to banish memory muddles. Rhymes, mental pictures and brain games will drag those reluctant facts from the back of your mind to the tip of your tongue. Impressing your friends and acing your schoolwork has never been such a doddle.
A treasure trove of memory-training tips and tricks
Fun methods using rhymes, patterns and visual images
Helps with maths, science, history, languages and more
The perfect companion for school learning and daily life
#nf10-0916
Who's reading this?
We want to read this book