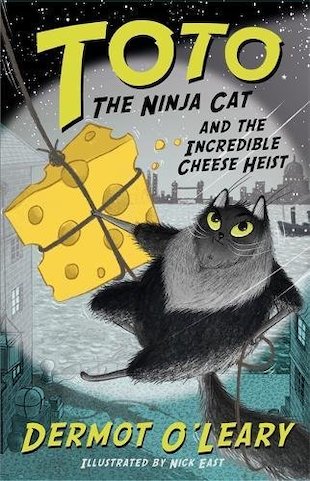 Look inside
Toto #2: Toto the Ninja Cat and the Incredible Cheese Heist
The purrfect adventure: ninja moves plus cheesy laughs! Have you ever heard of a cat with ninja powers? Well, Toto isn't just any old cat. Born blind, she was trained by a ninja cat-master to use all her other senses. She'll strike like a bolt of black-and-white lightning when she detects a threat! And now a threat has well and truly arrived. All the cheese in the world has been stolen. It's totally CAT-astrophic! Toto and her brother Silver must sniff out the missing cheese and catch the culprit. But who could have committed this extremely greedy crime?
A delightful caper by broadcaster Dermot O'Leary
Dramatic black-and-white illustrations by Nick East
Purrfect for sharing aloud or curling up with alone
Ideal for fans of Atticus Claw and 101 Dalmatians
Who's reading this?
We want to read this book