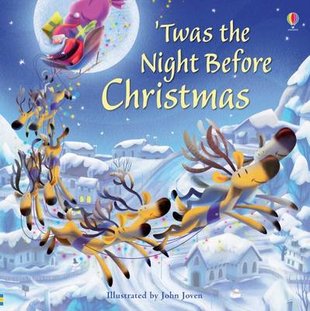 Look inside
'Twas the Night Before Christmas
The clatter of Santa's reindeer. Stockings hanging by the fire. All the suspense and joy of Christmas Eve in one merry read-aloud rhyme! Psst. Do you know how this classic festive poem starts? "Twas the Night Before Christmas, when all through the house, not a creature was stirring…" But actually, that's not quite true. Someone is stirring: someone round and jolly, with a big sack of presents! Can you guess who?
Lovely new edition of this classic Christmas poem
Witty and magical new illustrations by John Joven
A delight for families to share on Christmas Eve
Timeless fun that is part of the Christmas tradition
#starbuys-102016
#advent-1216
#christmas-nov16
#0-3years-cgg
#gift-guide-mini-stocking-fillers
#gift-guide-mini-festive
Who's reading this?
We want to read this book