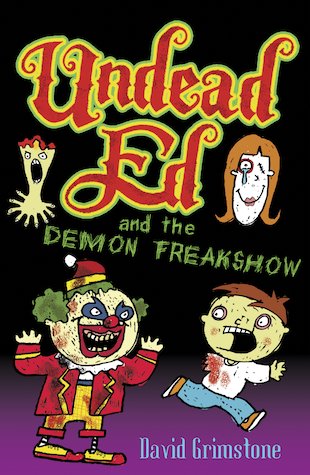 Look inside
Undead Ed and the Demon Freakshow
As if being a zombie wasn't bad enough, now Ed's being hunted by a demented clown, an evil midget and a girl with a sewn-up eye! You'd think he wouldn't have much to worry about, being damned to start with. But Ed is beginning to learn that there are much worse things than the flames of hell… Brace yourself for a terrifying circus of infernal laughter in this demonically funny second Undead Ed adventure!
Praise for the series:
"Gruesome, full of body bits, and very funny!" Reading Zone
Who's reading this?
We want to read this book