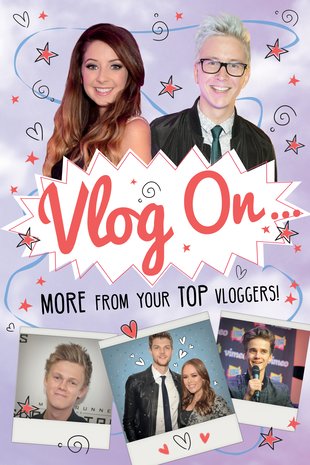 Look inside
Vlog On...
More from the vlog kings and queens at the cutting edge of cool. See how they do it. Then have a go. One book. All the world's hottest vlogging sensations. Zoella. Alfie Deyes. Tanya Burr. Tyler Oakley. JennXPenn. ThatcherJoe. Sprinkle of Glitter. And loads more! First you're going to see what they do. Then you're going to try it! Design a beauty line like Tanya Burr's. Sketch out a graphic novel page with ThatcherJoe. Write a recipe script with Rosanna Pansino. And so on. Plus: check out quizzes, games, new trends and the latest up-and-coming talent. Like the title says: vlog on!
Hands-on inspiration from the world's star vloggers
Profiles of all the key vloggers you need to know about
Creative fill-in pages – try out the tricks of top stars
Colour photos, news, trends, quizzes and fun facts
#gamers-and-vloggers
Who's reading this?
We want to read this book