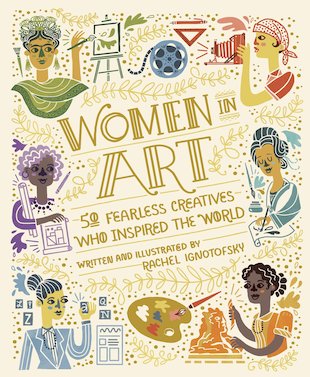 Look inside
Women in Art: 50 Fearless Creatives Who Inspired the World
Meet 50 visionary women over six centuries, using art to speak out and change how we see our world. This stunning book contains beautifully illustrated full-colour profiles of 50 iconic artists – Frida Kahlo, Harriet Powers, Dame Vivienne Westwood, Yoyoi Kusama and many more. There are women of all eras, cultures, religions and walks of life, working in all kinds of different media. You've heard that the pen is mightier than the sword. Now find out how, all through history, arts and crafts have also been a great force for change in the world.
Beautiful illustrated profiles of 50 iconic artists
Amazing stories, facts and dazzling colour pictures
Special paperback edition for Scholastic customers
By a New York Times bestselling author-illustrator
Rachel Ignotofsky also wrote Women in Science
Who's reading this?
We want to read this book