Quote of the Week
22 May 2017
This week's quote is all about celebrating our differences! Elmer doesn't look like the other elephants, but they love him for who he is.
"Elmer was different. Elmer was patchwork. Elmer was yellow and orange and red and pink and purple and blue and green and black and white. Elmer was not elephant colour."
Elmer by David McKee.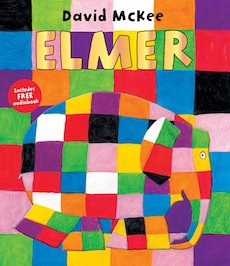 Look out for our Quote of the Week every Monday!