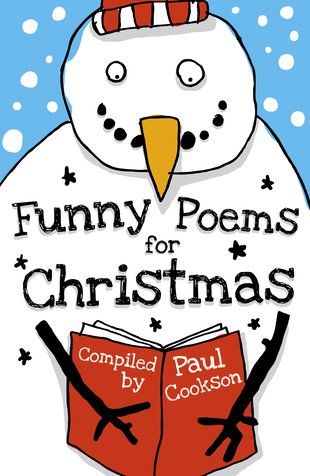 Look inside
Funny Poems for Christmas
Food, prezzies, decorations. Visits from Santa. Celebrate all the best bits of Christmas in poetic form! Yup, this book has poems. But not the boring sort. This book only has the funny sort – and even better, they're all about Christmas. That means more daft puns and silly jokes than you'll find in a whole box of Christmas crackers. Plus raving relatives, rapping reindeer, talking turkeys and super snowmen.
Hilarious poems and rhymes all about Christmas
Compiled by leading children's poet Paul Cookson
Verses of every type and style to suit every taste
Improves literacy and supports the curriculum
#stocking-fillers
#starbuys-102016
#christmas-nov16
#gift-guide-xd-stocking-fillers
#gift-guide-xd-festive
#isbc-funny-books
Who's reading this?
We want to read this book